How long will your background vendor archive your screening reports?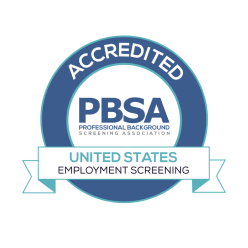 Most vendors will only store your reports for one or two years
A prospective healthcare client contacted our office regarding a Joint Commission audit that requested copies of background screenings that were conducted between five and 10 years ago. Their current background vendor could not provide copies for the audit. The average screening vendor will purge screening reports after only one, or two years. After that, the report cannot be retrieved. If you are in the healthcare field, the Joint Commission will likely request copies of background investigation reports that are beyond the purge date to confirm your screening complies with your policies and procedures. The reports will not be available in most cases. Other industries may face the same auditing processes.
The most important factor in the background screening process is to confirm your due diligence during the hiring process. If an incident occurs in your workplace, a copy of the screening report will confirm your due diligence, but cannot confirm if the report is not available.
When screening prospective background vendors, Human Resources should add the vendor's policy to purge data, and reports to your list of questions.
TABB INC. will have screening reports available to our clients for a minimum of 15 years.